Final clash at le Mans for the Superkart
- Kart-Center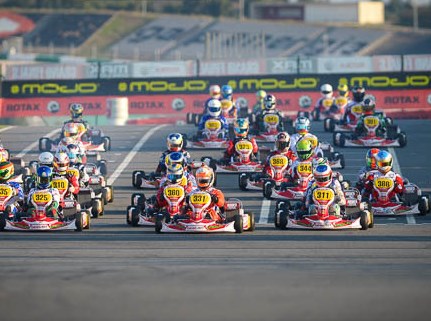 Birel ART is proud to have been chosen once again by BRP-Rotax as a supplier of chassis in two categories for the Rotax Max Challenge Grand Finals in 2017, which will take place from 4 to 11 November at the Kartodromo Internacional do Algarve in Portimao, Portugal. During the five previous experiments, the chassis Birel ART, and performances of the Italian team during the grand rendez-vous world Rotax have been widely appreciated by the competitors. - See more at: http://www.kartcom.com/fr/pressrel/cpr/birel-art-fid-le-partenaire-ch-ssis-de-la-grande-finale-rotax#sthash.3dpiPUHx.dpuf


" The Grand Finale of the Rotax gives us the opportunity to highlight the extent of our know-how. ", explains the President of Birel ART Ronni Sala. " The production capacity of the factory Birel ART allows us to ensure impeccable quality for the 110-karts complete that we will provide this year in Mini Max and DD2. This is a great opportunity to discover our chassis in race condition with drivers from all over the world who are not necessarily accustomed to driving a Birel ART. The returns of the competitors have always been very positive towards us in this large-scale test, which is an important part of our commercial policy. "

The technical challenge and logistics of the Grand Finale of the Rotax is perfectly mastered by the Italian factory since 2011. Like last year at Sarno, Birel ART will ensure the supply of chassis and related services for 36 Mini Max 72 DD2. Because of the change of the age initiated by the CIK-FIA in the beginning of the year, the drivers Mini-Max will be between 11 and 13 years old during the Final 2017 and will drive now chassis Birel ART of 1040 mm, which will give even more value to their performance.

Birel ART will be very pleased to receive its customers, loyal or potential, in its showroom to introduce the first products of the range 2018.

A dozen people will be on hand throughout the event to ensure the mounting of the go-karts and the service to the pilots. Two semi-trailers and 56 pallets were needed to get the karts in Portugal, while a semi-trailer additional was reserved for spare parts.