2017 SODI WORLD FINALS
- Kart-Center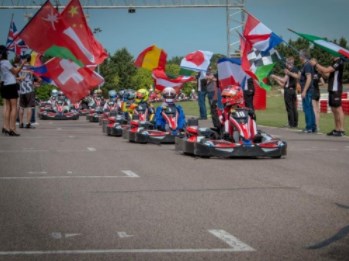 The inescapable rendez-vous of the best kart drivers in leisure world

Qualified throughout the season 2016 of the Sodi World Series among 43000 drivers, on over 200 circuits of different partners located in over 50 countries around the world, the 280 best drivers of the planet karting leisure met on 26 and 27 may 2017 on the site of the Racing Kart de Cormeilles for the 8th edition of the Sodi World Finals, the worldwide event of reference for the leisure kart racing.

"It was once again a wonderful event !" said Bertrand Pignolet, the Director-General of the group Sodikart. "Year after year, the Sodi World Series confirm the relevance of the concept imagined by Sodikart in 2009 and the enthusiasm of the participants is growing everywhere in the world. Put the competition in the reach of many thanks to a cutting-edge equipment and a strict organization is a magnificent achievement for our company. The World Final 2017 has perfectly kept his promises in the course of the two days of competition identified. The talent of the drivers in attendance this year has nothing to envy to the one of the greatest international champions, and the general atmosphere of the event, there is no equivalent to this level. I would like to congratulate warmly the teams of 3MK Events, and the RKC, who have worked in good agreement with efficiency at all times. Thank you to all the participants, their many helpers, for this great celebration of karting and go for the edition in 2018 ! "